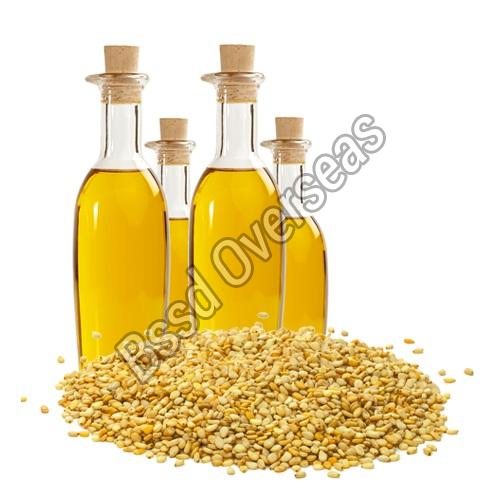 Sesame seeds are popularly called as 'til' in India. It has very mild fragrance. Adding a pinch of sesame seeds to cooked dishes is very common in the Middle Eastern and Asian countries. A little bit of fried til adds up lovely crunchiness to the dishes. But if you go and sit for counting the benefits of sesame seeds or its oil, it will not limit to culinary only. It is dense in nutrients and thus has healthy benefits as well. Its natural vitamin and mineral contents are effective on a range of skin diseases. These advance skin health too, and offer healthy hair.

In this article, you will be able to uncover why sesame seeds and oil extracted from it are so hyped of having numerous health benefits.

Properties of sesame oil:

Sesame oil is extracted from the seeds of sesame plant, and any reputed til oil supplier in Haryana offers that oil to its customers only after purifying it.

Sesame oil is world famous for having these essential properties –

• Antioxidant – it fights with the free radicals in the blood stream and prevents them to harm the cellular structure as well.
• Antimicrobial – it kills dangerous microorganisms and restricts further growth.
• Anti-inflammatory – it helps in reducing inflammations.

Nutrient factors for Sesame oil:

Sesame oil suppliers make profitable business all through the year and this is due to the nutritive value of sesame oil. It has –

• Vitamin E
• Pinoresinol
• Sesaminol
• Tocopherol
• Sesamol
• Sesamin
• Sesamolin
• Stearic acid
• Oleic acid
• Linoleic acid
• Palmitic acid

Health benefits of sesame seed oil:

• Boosts hair growth
Sesame oil is rich in different types of fatty acids like omega – 9, 6 and 3. These encourage in healthy hair growth. Regular use of sesame oil can promote a healthy hair scalp. It is also good for scalp nourishment and condition. A regular massage with this oil on your scalp will improve blood flow through the hair roots.

• Advances skin health
Sesame oil can put magical effects on human skin. It helps to make your skin flexible and soft. As it is anti-inflammatory in nature, it can heal damaged skin tissues or redness from skin.

• Detoxifies skin
Various laboratories have tested on sesame seed oil and fetched out the fact that its molecules can attract toxins which are soluble in oil.

• Cures sunburns
If you need to go out every day for work, your skin may be prone to sun tan and sunburn. Using sesame oil on regular basis can be a safe game for you. It is highly effective on these issues as it can prevent harmful UV rays of the sun. It indirectly helps you skin to avoid the arrival of pigmentation, acne and wrinkles later with age. Scientists have proven that a regular massage with this oil can reduce chances of skin cancer and makes your skin stronger.

So, I hope, now you have well understood of the health benefits of sesame oil. Contact a genuine til oil supplier in Haryana and buy a good quantity oil to add it immediately into your daily skincare regime.