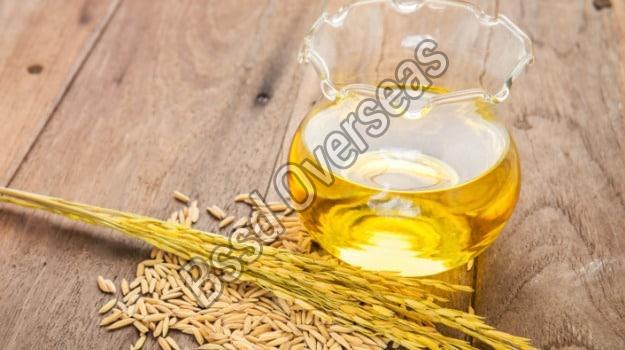 Cooking tasty and healthy food is a lot depended on the cooking oil that we use. There are wide varieties of cooking oil available in the market but choosing the ideal cooking oil is not an easy task. Since people are becoming more health-conscious and looking for healthy new cooking oil, it has given rise to new types of cooking oil in the market space. Among them is the rice bran oil that is not only economical to buy but also contains tons of health benefits. The rice bran oil health benefits are something that many of us are unaware of.

• Has good fats

Good cooking oil should contain a balanced amount of fatty acid and, rice bran oil is very close to the prescribed composition. The oil is neutral in taste, perfect for Indian cooking as the oil does not clash with the flavor of the dish. Due to its mild flavor profile, rice bran oil is also ideal for baking cakes and cookies.

• Heart-healthy

Since rice bran oil contains antioxidants, it is beneficial in lowering the cholesterol level in your body. This magical oil reduces the absorption of cholesterol and aids in cholesterol elimination. This oil can be used by people who suffer from a high level of cholesterol. They can now enjoy their favorite dishes without having to worry about their health. Apart from that individual who is health-conscious and looking for new cooking oil alternatives in the market, rice bran oil is the way to go.

• High smoking point

Rice bran oil has a high smoking point that is ideal for deep frying and stirs fry. Food cooked at high temperatures is known to absorb less oil; hence rice bran oil is good for our health. Apart from that, the rice bran also maintains its nutritional quality after being cooked at high temperatures. The oil also contains a compound named Squalene that is easily absorbed by the skin and making it smooth, supple, and soft at the same time.

• Contains anti - Inflammatory Properties

Although the market offers varieties of cooking oil, only a handful of cooking oil contain anti- Inflammatory Properties. Rice bran oil is among such cooking oil that makes it a must-use oil in our regular home cooking. With a high level of antioxidants present in the oil, it a healthy cooking oil option. The oil also aids in weight loss as antioxidants boost metabolism.

• Source of Vitamin E

Vitamin E aids in immunity building and prevents cancer. Since rice bran oil is a rich source of vitamin E consuming this oil will help boost our immunity. Since the oil does not stick with food and absorb less oil, the use of oil is limited.

The above-discussed health benefits are only among the few advantages of using Rice bran oil. You can find several reputed rice bran suppliers that offer quality products online and offline. You can also browse online to get great offers and discounts.